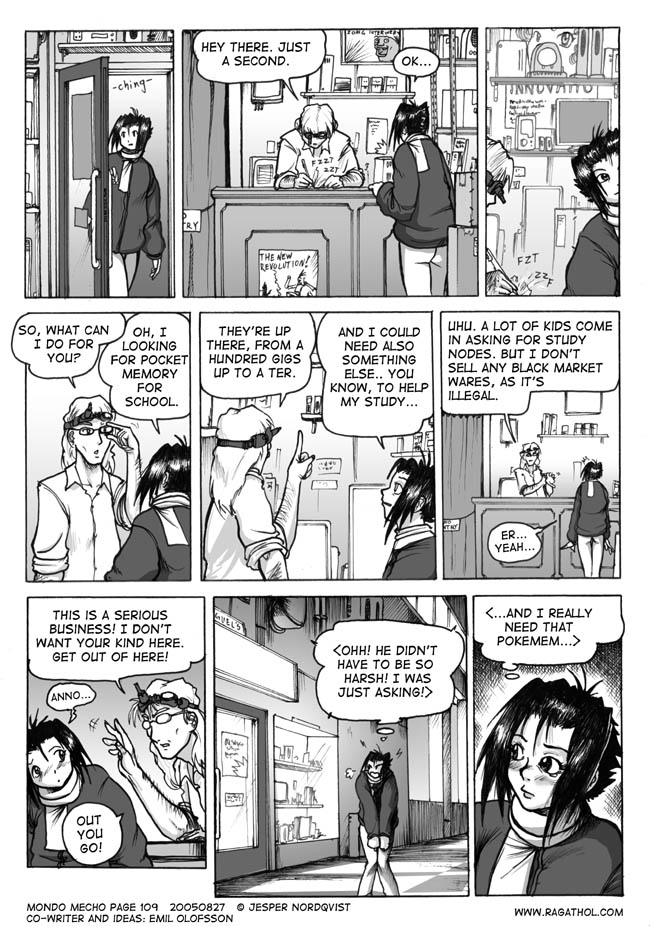 << First < Back Forward > Last >>


| | | | |
| --- | --- | --- | --- |
| Shpongle | Behind Closed Eyelids | Ambient Psy | Are You Shpongled? |
| Promoe | These Walls Don't Lie | Hip Hop | Long Distance Runner |
| | | | |
| --- | --- | --- | --- |
| ^ artist ^ | ^ song ^ | ^ genre ^ | ^ album ^ |
Smooth going, Kiri-chan.
A hundred gigabytes up to a terabyte might not seem much for a memory stick in two hundred years time, you might think? We're almost there already?
Might be, but for small storage/transportation media like these, it should be more than enough, as long as the file sizes haven't grown incredibly much.
So. Well, I don't know what to say. So I'll better be quiet. I'm back in Skövde now, and I feel motivated again for the first time in a long while.
I'll get back to schedule. Stay lucky.

-It's so about hitting the cat-
//Rag