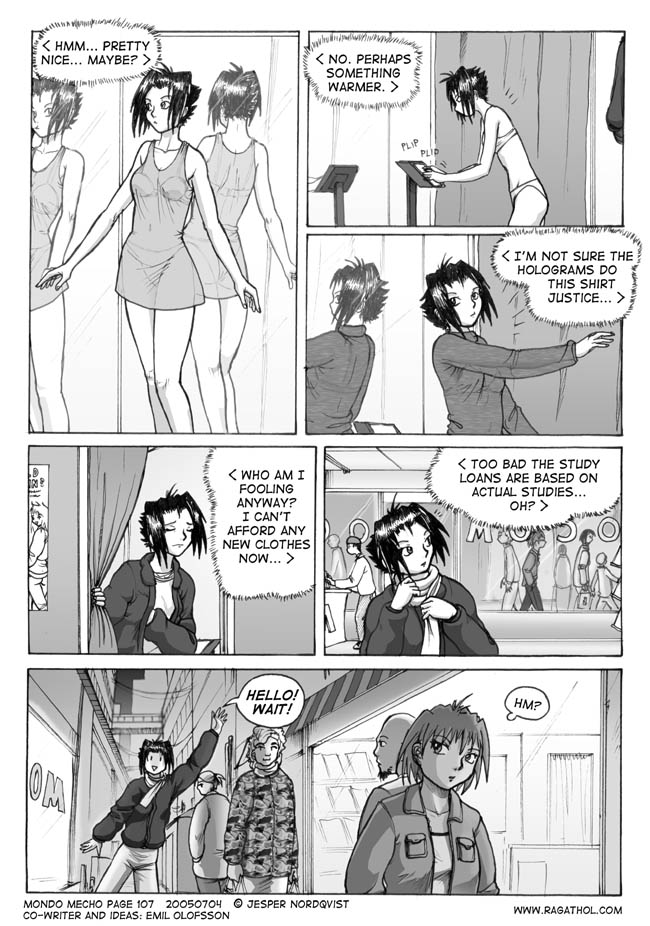 << First < Back Forward > Last >>


| | | | |
| --- | --- | --- | --- |
| Organism 12 | Utvandraren | Hip hop | Petar på döda saker med pinnar |
| Tenpei Sato | Tragedy of the marionette | Game music | Disgaea Unofficial OST Disc 2 |
| | | | |
| --- | --- | --- | --- |
| ^ artist ^ | ^ song ^ | ^ genre ^ | ^ album ^ |
This fitting room uses hologram technology to showcase the clothes, as there are no clothes openly avaliable in the store.
When you've made your choice, you confirm on the data panel and check out the clothes at the counter.
Not all stores use this approach, of course, but it saves space, and you can always be sure that your clothes are brand new and unused when you buy them.
The 40K campaign goes quite bad for my part, only one victory in 7 games :/
So next week I'll bring my Orks instead! Which means I have to paint about 25 of the little buggers, plus three bikes and a tank -_-
So next page will probably come somewhere next weekend :P

-None of us is as dumb as all of us-
//Rag